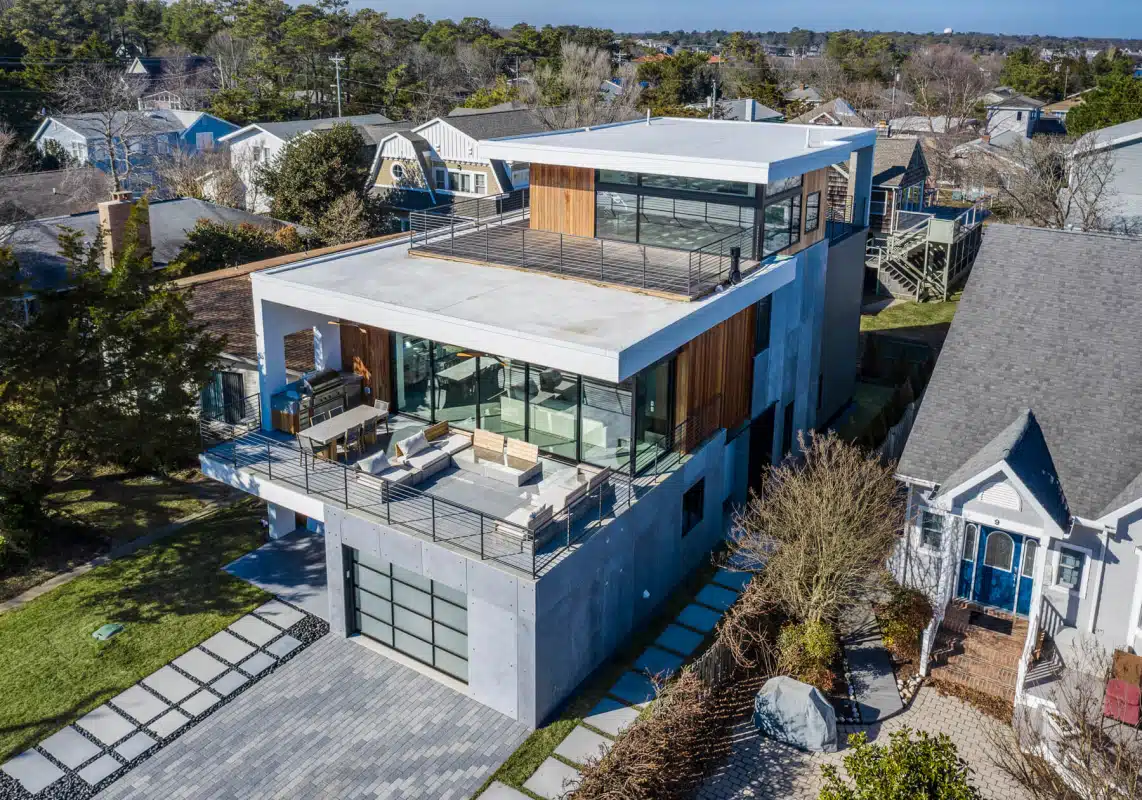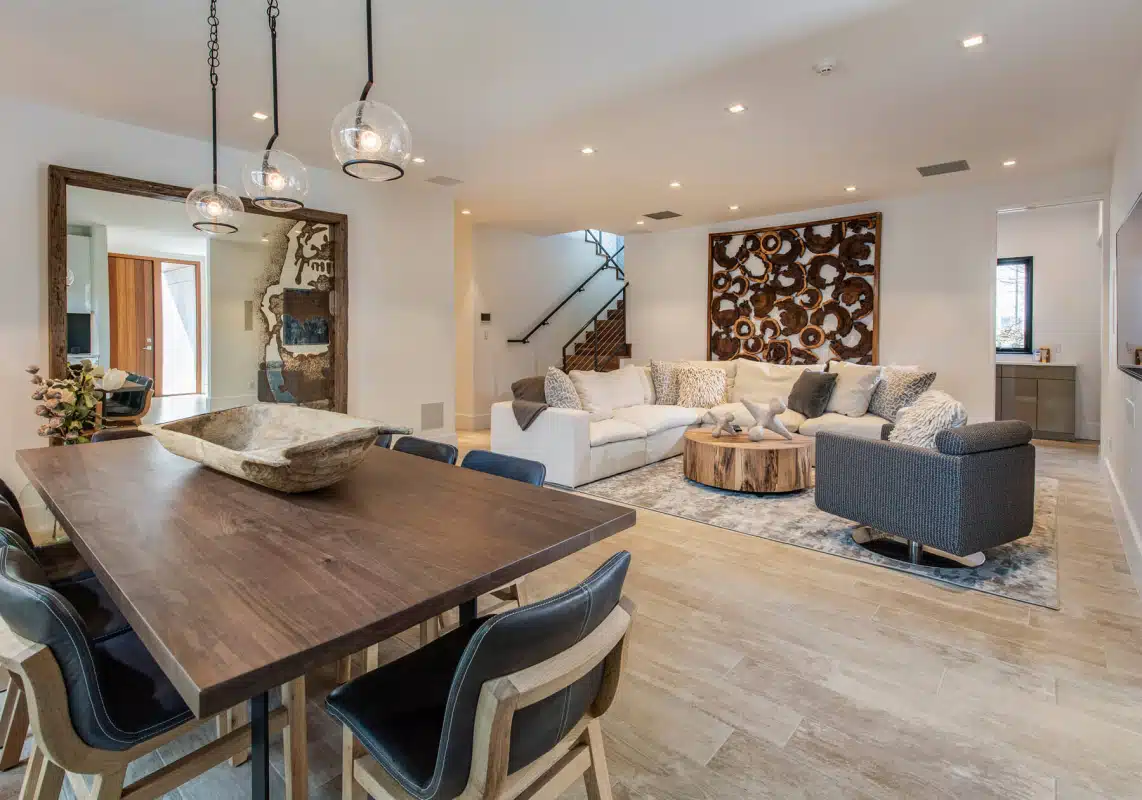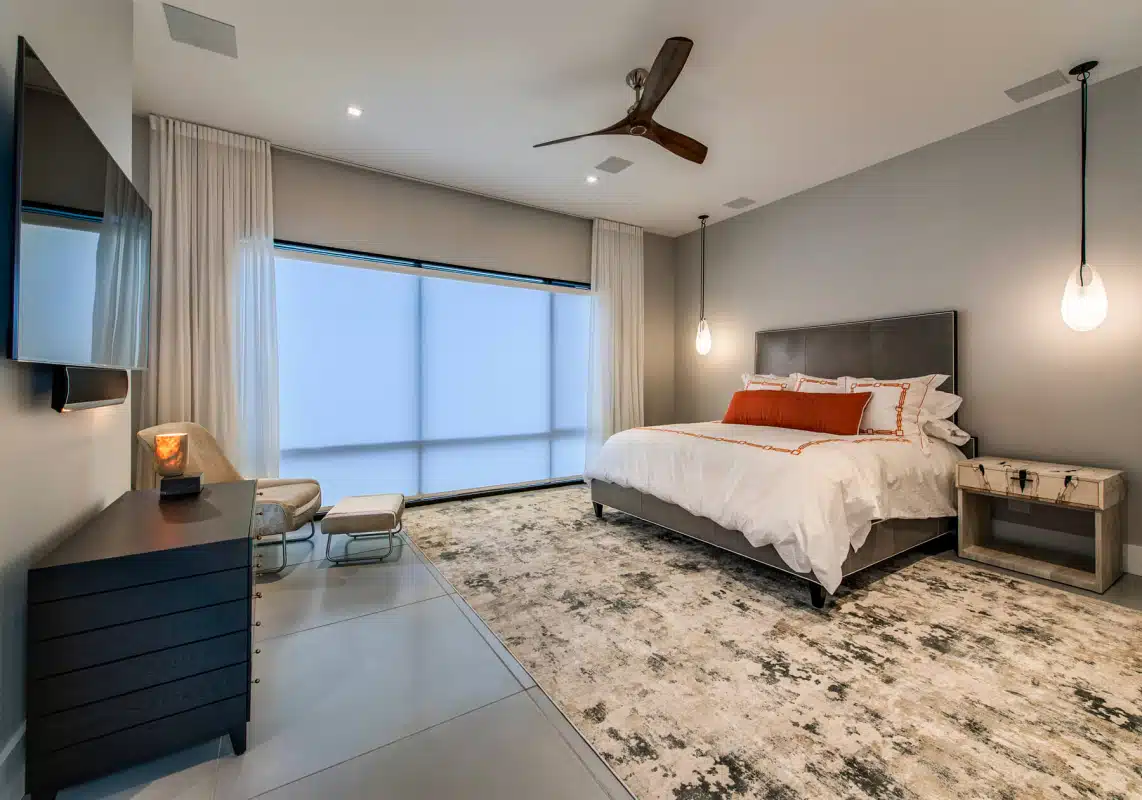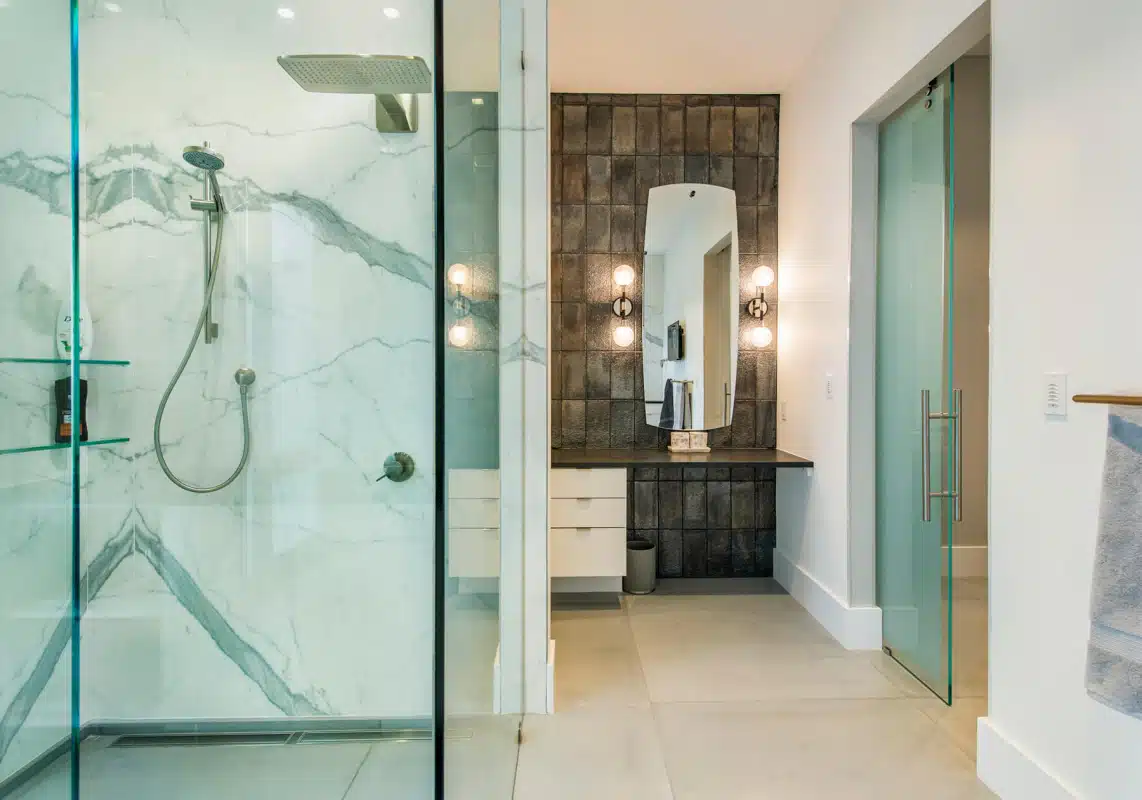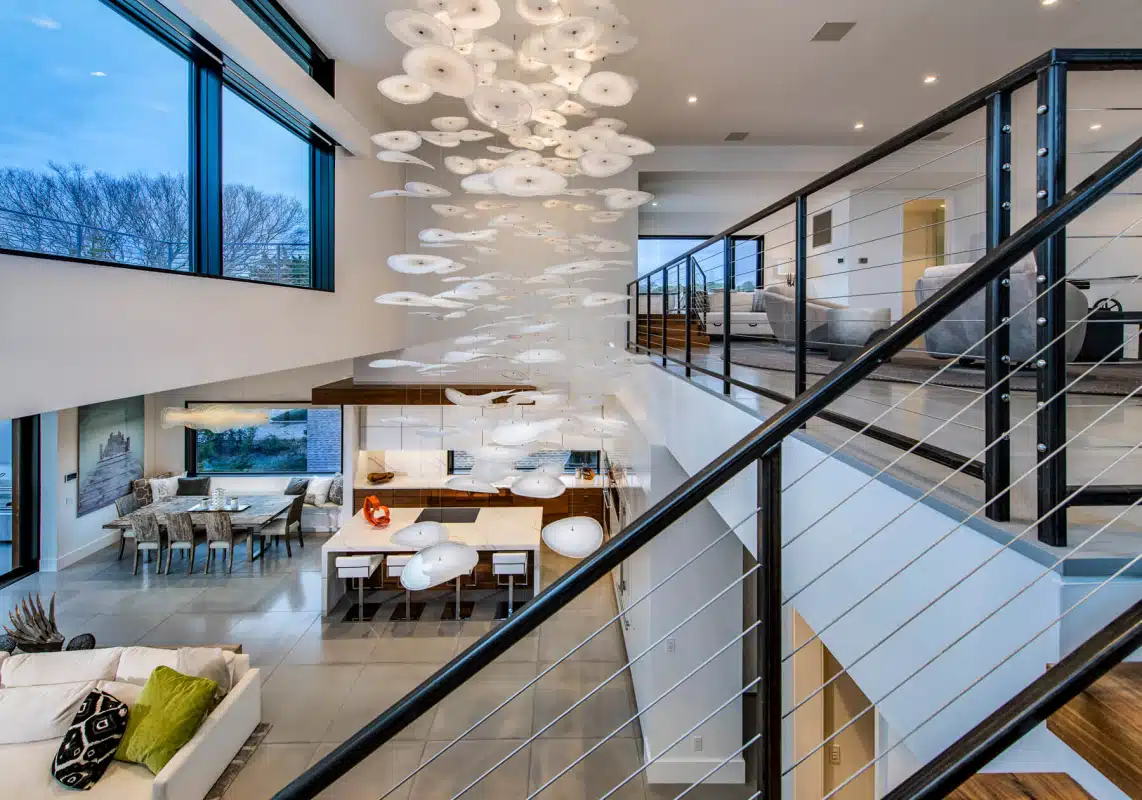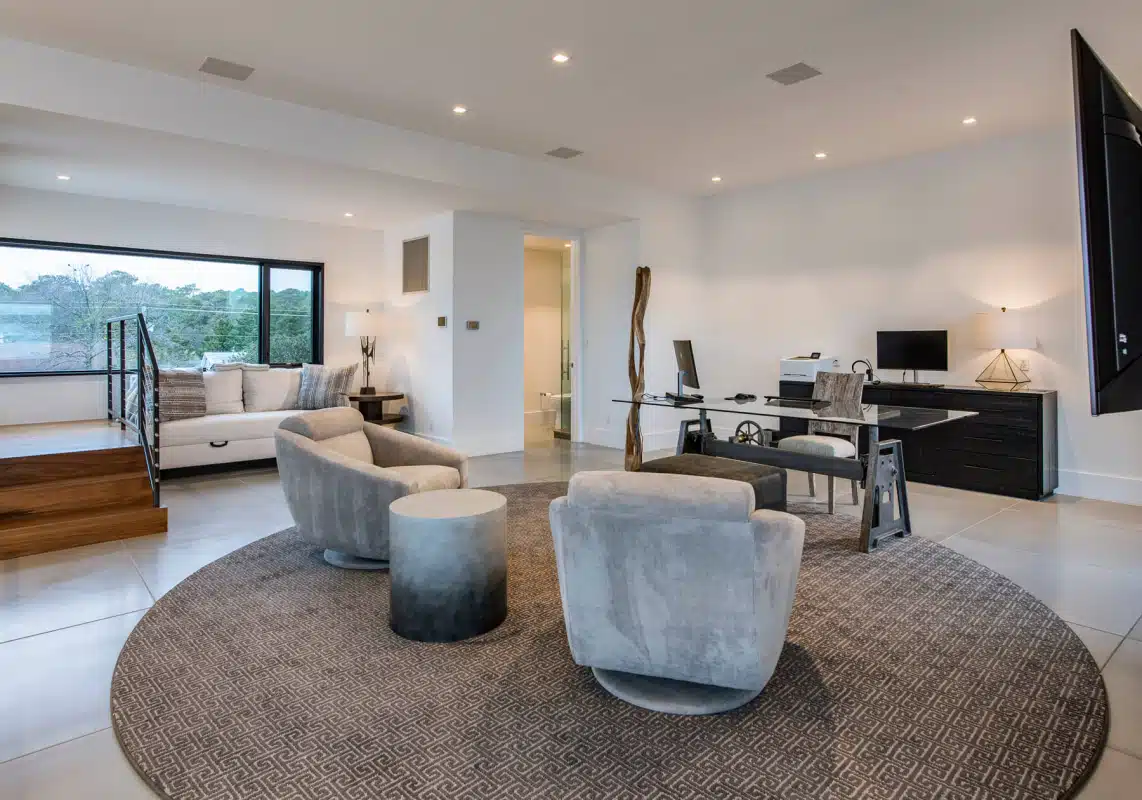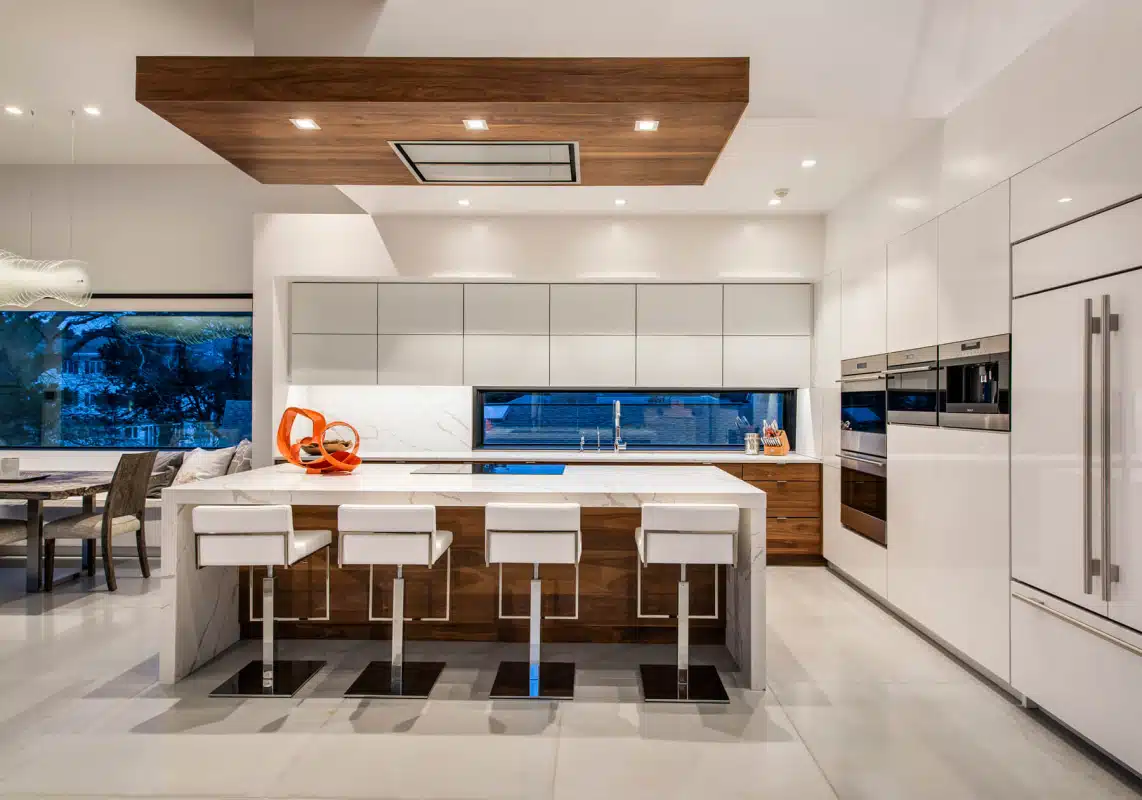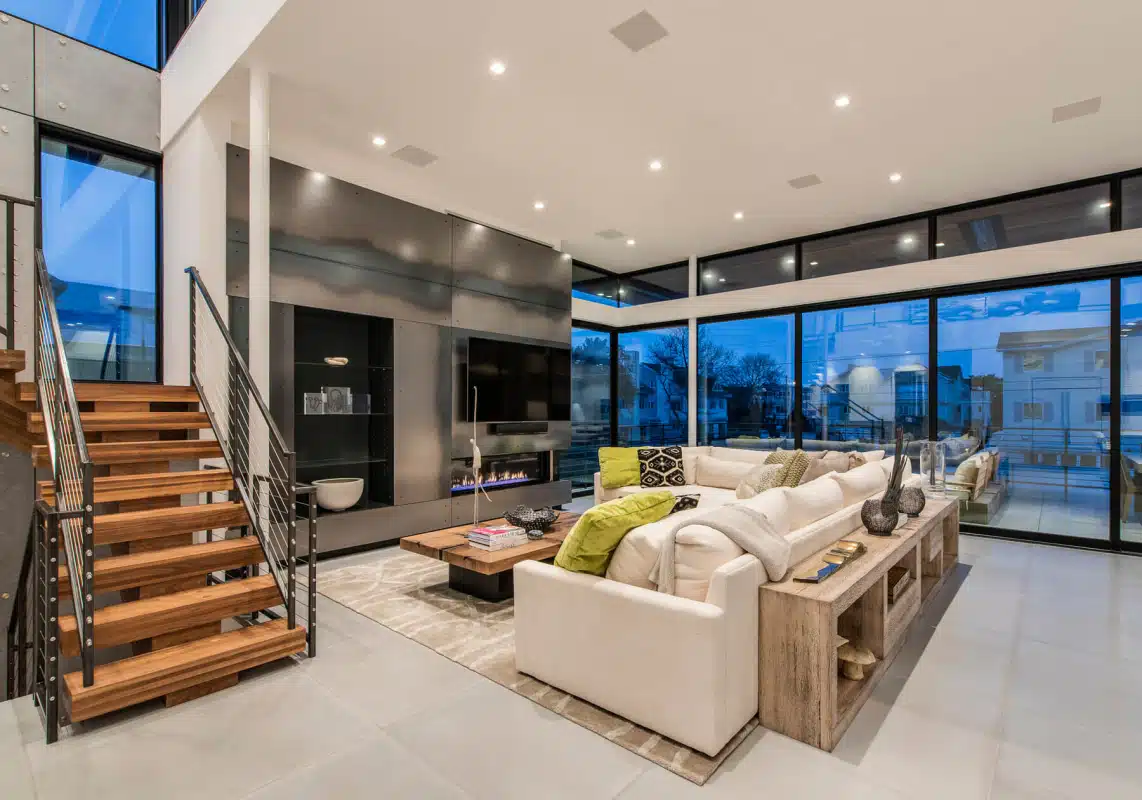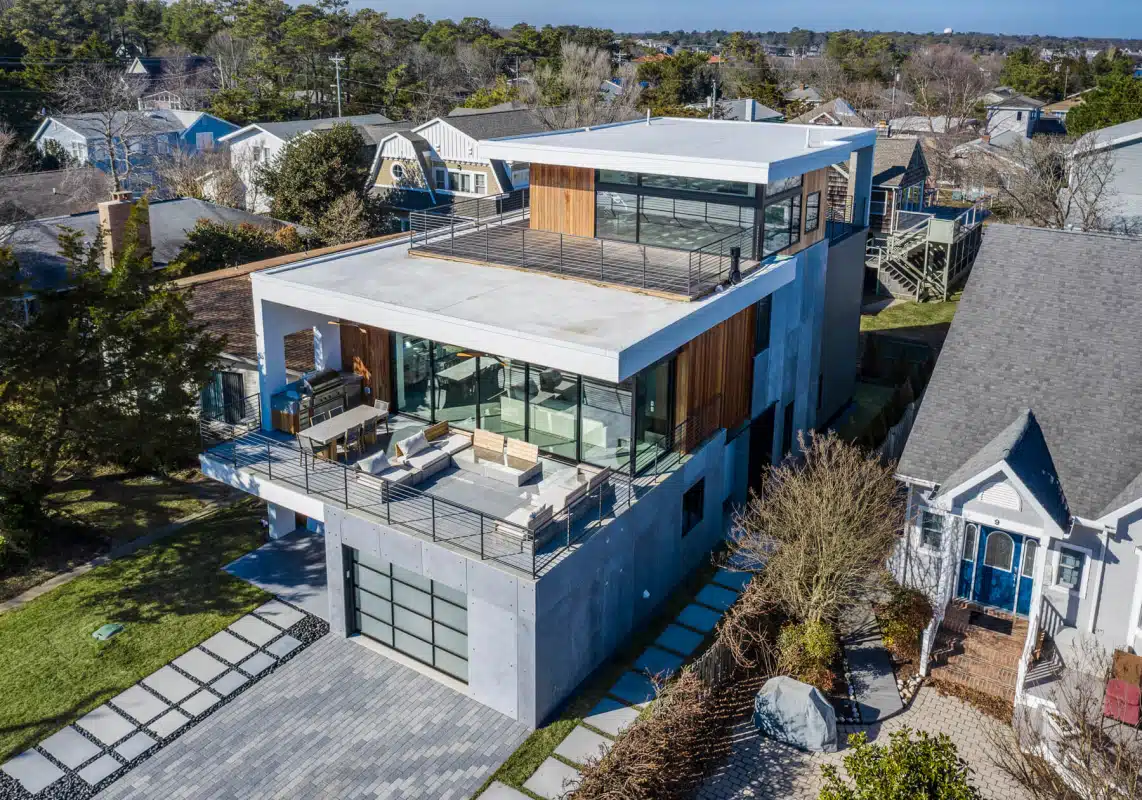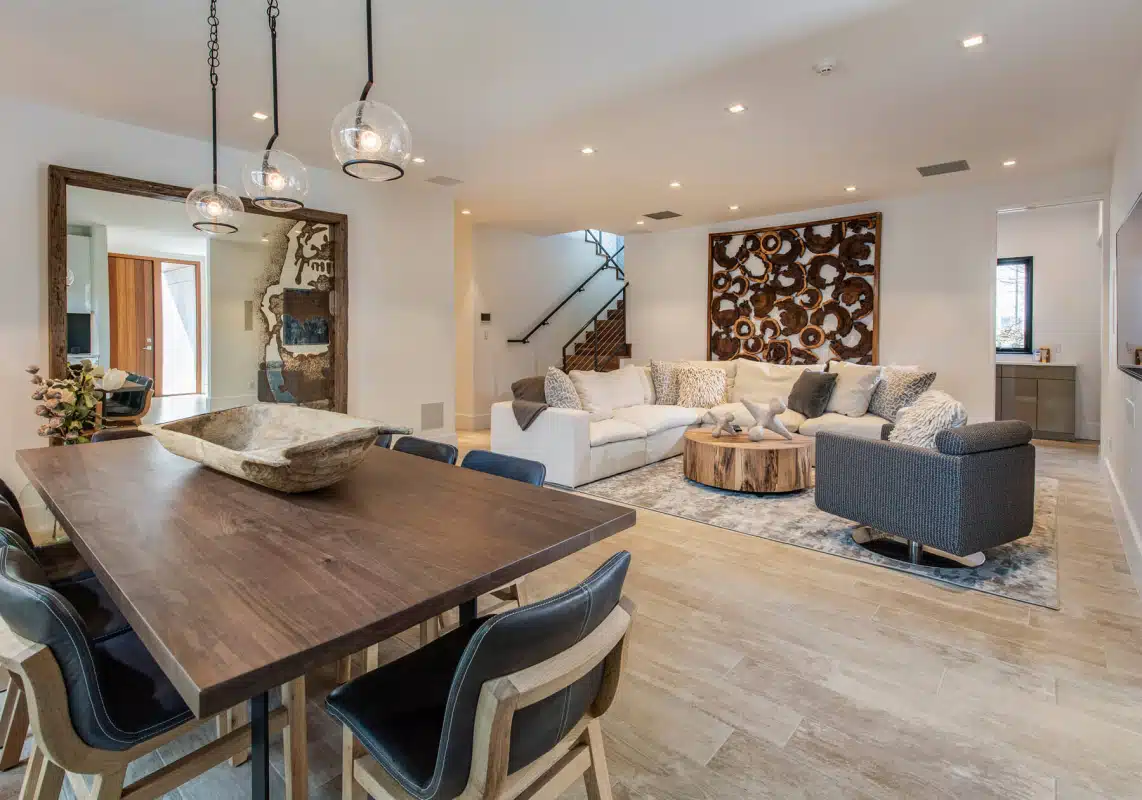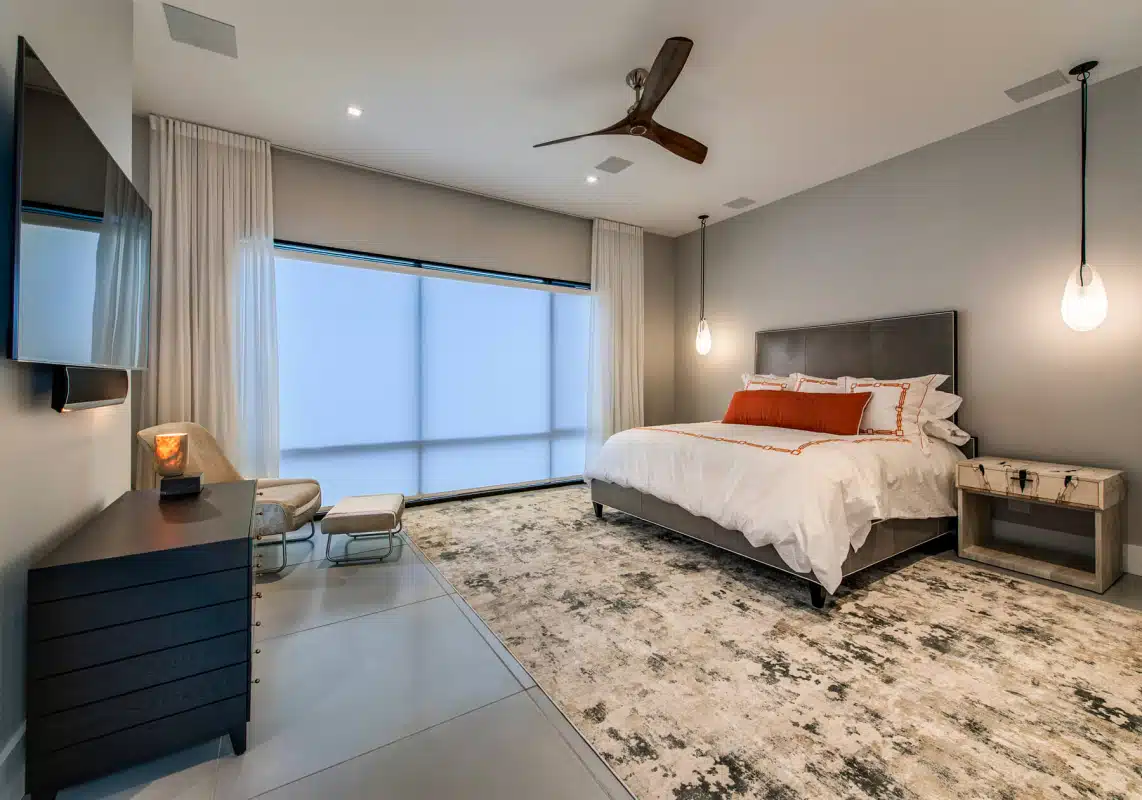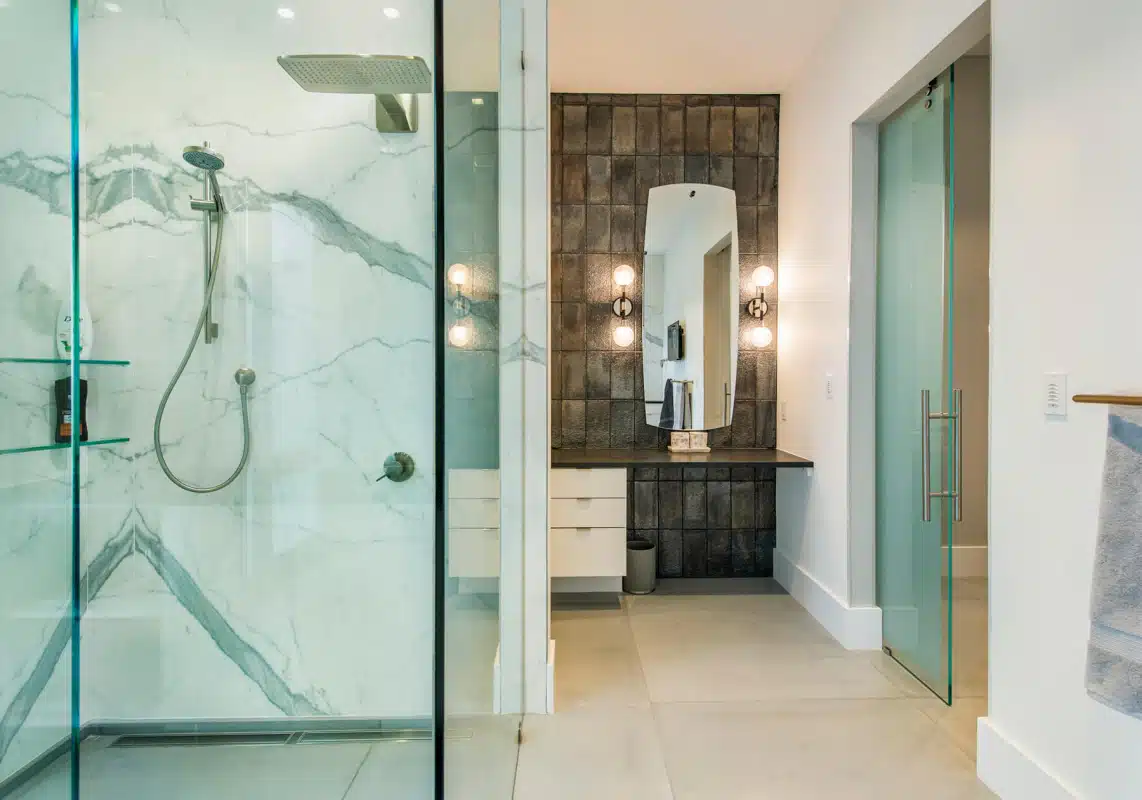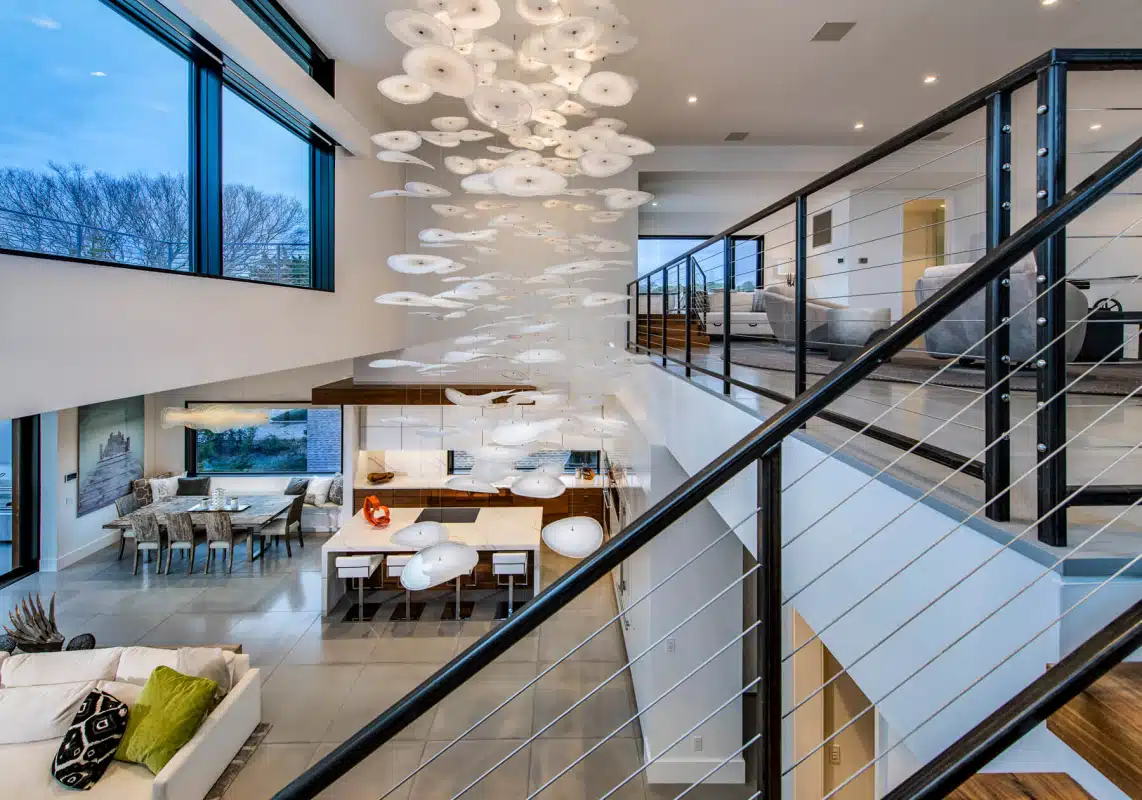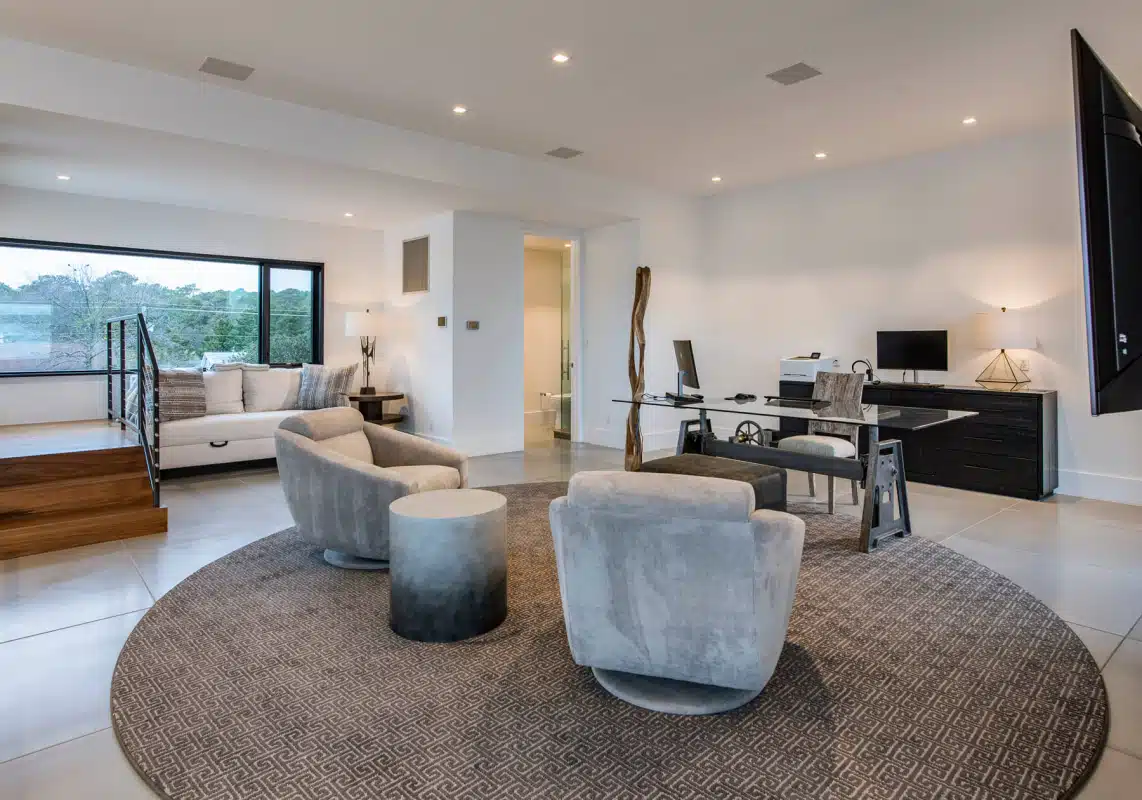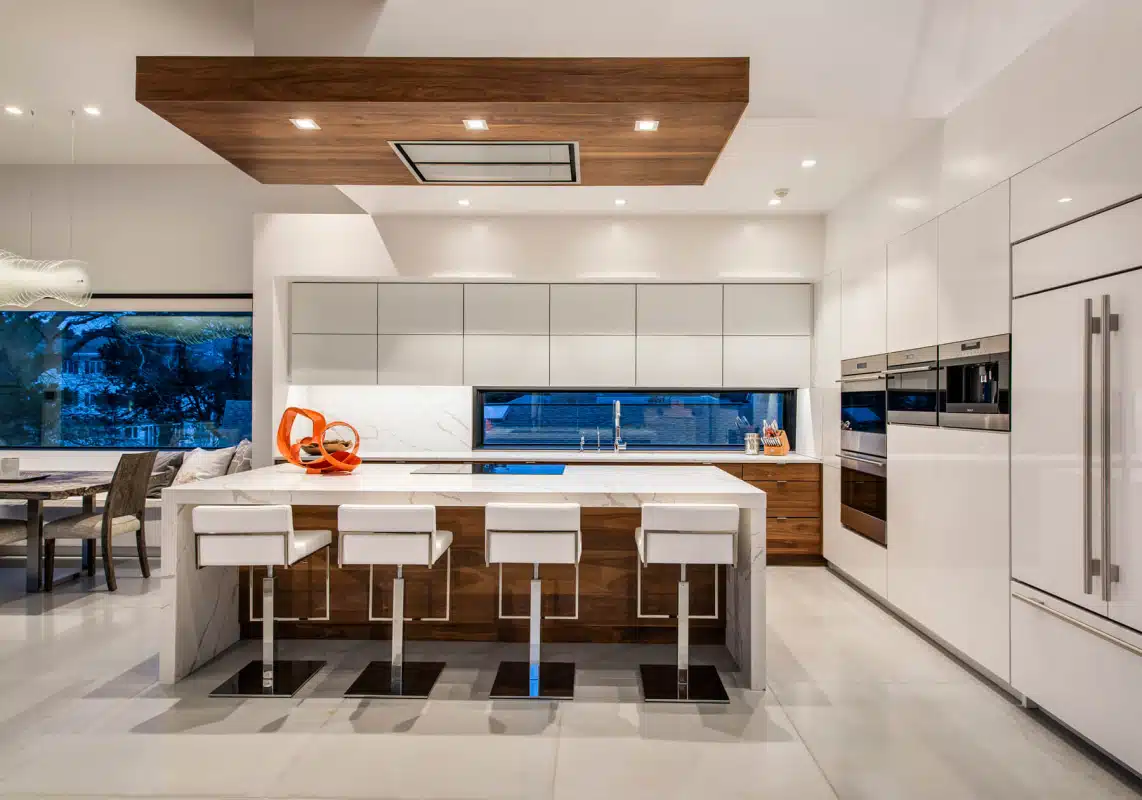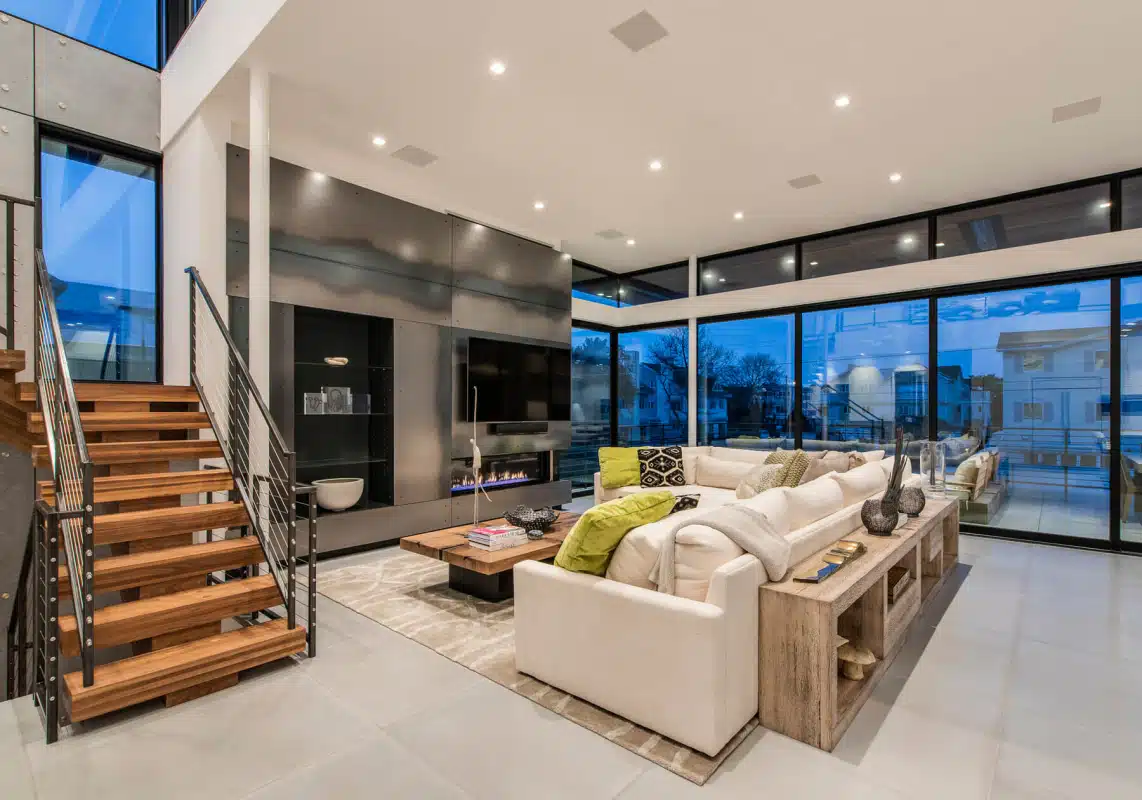 This custom home in Rehoboth, Delaware boasts over 3,000 square feet, 4 spacious bedrooms, 4.5 bathrooms, a large den and a stunning gourmet kitchen. This home was design for relaxation and entertainment. The homeowners wanted to tear down the existing cottage and rebuild a new home for their future retirement as well as adding space for new generations of children in the family to make memories in this new home.
Blurring the lines between indoor and outdoor space, this gorgeous home has a second-floor, front elevation structure provided by Western Window Systems which features material that slides snugly into a pocket in order to blend the interior with the exterior space. Additionally, the outdoor space boasts dining and grill areas, luxurious lounge seating, and a firepit.
The interior of the home is uniquely crafted so that the main living area is situated on the second floor. Once guests have entered through a large walnut door on the first floor, floating walnut stairs guide their attention upward to the main living area, open kitchen, and dining room. The first floor features four bedrooms (each with its own bath) as well as a lounge area and an eating area. The third floor boasts an owner's office as well as two spacious decks.