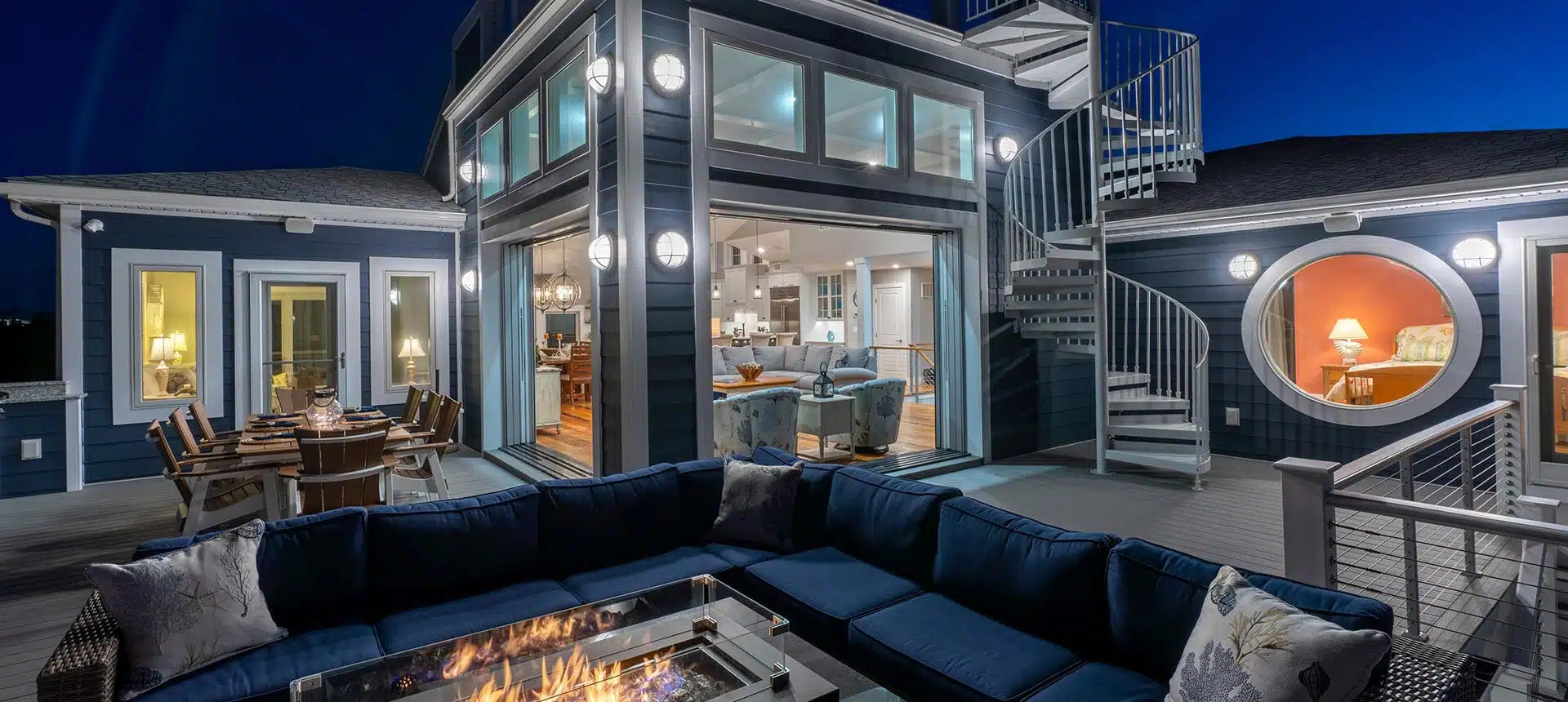 For your convenience, our most common customer questions are answered right here.
We specialize in total home remodels, upgrading older homes, bathroom and kitchen remodels, home additions, full home exteriors (windows, roofing, & siding), outdoor kitchens/pools/living spaces, and complete gutting starting at a minimum of $250,000. 
One of our sales people will meet you at your home to explore your construction needs and budget for the renovation. The sales person will take pictures and videos as well as get a broad scope of the project.

If you would like to get an exact quote for the project without committing to having us do the renovations, we will go through the schematic design phase. For this, we will have a design documents agreement in which your only obligation would be for the cost (no mark up) of having the schematics drawn up for your home renovation. We give you our time at no cost to you. We facilitate the entire design process including contributing our thoughts and experience.

After we gather all of the specific details and have the custom plans drawn up for your project, we come up with a proposal for you. If you like the proposal and sign, then we start your project. If for some reason you decide not to move forward with the renovation, the only cost to you is for the plans that were drawn up. We keep it this way so there is little to no risk in exploring your renovation options with Garrison. Our sales people are happy to consult with you.
Absolutely! Our renovations start at a minimum of $250,000. We have done renovations of all sizes, and we love all of the homes that we build and renovate equally. 
Yes. As with everything, there are costs and benefits. We will provide you with a cost/benefit analysis specific for you, your home and your needs during the exploratory phase.
Yes. The ability of your coastal home to be flood resistant depends on the professionals with whom you work and their knowledge of building a home in coastal areas, on pilings, and in flood zones. Garrison Homes has extensive experience building in these areas and will work with you to describe and explore the many building materials and techniques available to you. We'll explain how each works, so you can choose the one that is best for your lifestyle, wants, and needs while also ensuring that your home is flood code compliant.
Yes. People ask for our references all the time. We can put you in touch with one of our former clients if requested.
Yes! Over the years, our business has been built on repeat and referral clients. We don't do billboards, we don't do newspapers, and we certainly don't have the largest marketing budget. Nevertheless, we continue to grow through our network of satisfied clients.
We work with you to determine which allowances are necessary and what value we should set each amount to so that they work for you.
Our staff can help facilitate selections. We make your selections prior to starting the project so that during construction, you can sit back, relax, and enjoy this exciting process!
It truly depends on the size and scope of the project. We have done projects with whole home being gutted and rebuilt in six to nine months. It depends on the project details like if square footage is being added or not.
In general, the design phase can take one to three months, while the construction phase is most typically a five to eight month process. Other factors can affect the timeline such as weather, availability of construction slots, and client selection turnaround times.
We are a custom builder and renovate each house specifically for a particular homeowner. Therefore, we do not have a standards list. However, we do have groups of techniques and materials that work together to make a Garrison Home a Garrison Home. We call these our Signature Style. Please visit our office to learn more about the Garrison Homes' Signature Style.
We renovate homes year round.