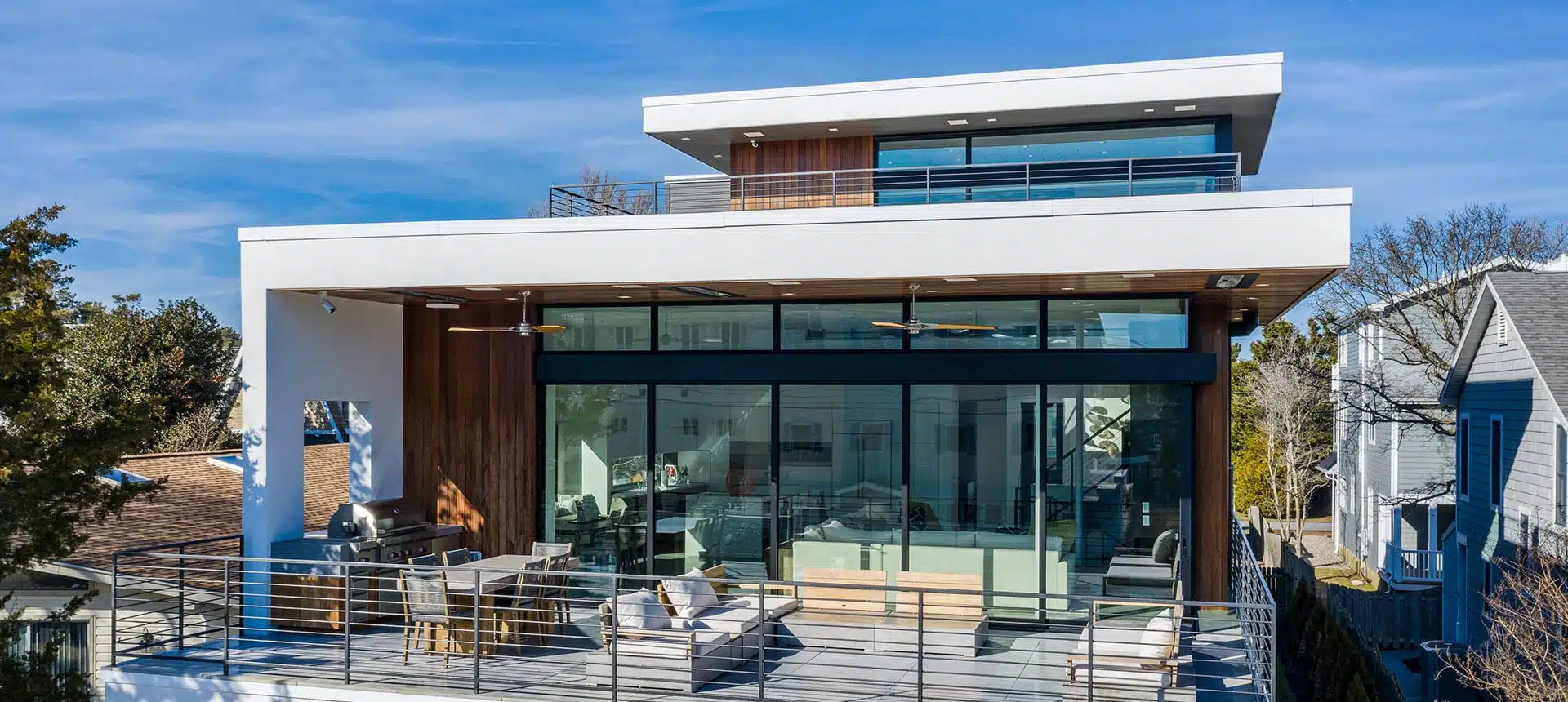 For your convenience, our most common customer questions are answered right here.
Exploratory Phase

Meet and greet – Learn about Garrison Homes and our process
Explore your lifestyle needs and requirements for your new home
Explore home styles and key features
Budget exploration
Schematic Design Phase
Initial design concept
Floor plans to 1/8-inch scale with basic dimensions and square footages noted
Front, side and rear concept elevations
Proposed house placement plot plan
Design Documents Phase
Floor plans with detailed dimensions
Front, side and rear elevations with basic dimensions
Preliminary foundation plan
Any required surveying, geotechnical or topographical reports, if necessary
Construction Documents Phase
Full plans and elevations with all dimensions suitable for a permit and construction
All cross sections, foundation details, a roof plan and section details
Full structural design and engineer's seal
Full Construction Proposal
Final guaranteed construction proposal
Absolutely! We are a custom builder. We build houses of all sizes, shapes and architectural styles, and we love all of the homes that we build equally!
Yes. As with everything, there are costs and benefits. We will provide you with a cost/benefit analysis specific for you, your home and your needs during the exploratory phase.
Yes. The ability of your coastal home to be flood resistant depends on the professionals with whom you work and their knowledge of building a home in coastal areas, on pilings and in flood zones. Garrison Homes has extensive experience building in these areas and will work with you to describe and explore the many building materials and techniques available to you. We'll explain how each works, so you can choose the one that is best for your lifestyle, wants and needs while also assuring that your home is flood code compliant.
We are a custom builder. We build the majority of our homes to be lived in. However, many of our previous clients will gladly open their homes to prospective clients to share their firsthand experiences and an up-close-and-personal view of our finished product.
While we do not carry an inventory of land, we may be able to acquire a lot on your behalf and transfer your house back to you as a land/home package. We will investigate the best scenario for you during the exploratory phase.
Yes. Please view our William Poole Designs under our floor pan section.
Yes. Garrison Homes is a full-service home builder.
Yes. We will furnish them upon request.
Yes! Over the years, our business has been built on repeat and referral clients. We don't do billboards, we don't do newspaper, and we certainly don't have the largest marketing budget. But we continue to grow through our network of completely satisfied clients.
We work with you to determine which allowances are necessary and what value we should set each amount to so that they work for you.
If you are not currently working with a REALTOR, our preconstruction team will match you with one of the area's many professional and knowledgeable agents to find a perfect lot. In many cases, our team will work side by side with real estate agents to determine the feasibility of potential land purchases.
Our interior designer will work with you to make the selection process easy and fun. You make your selections prior to breaking ground so that, during construction, you can sit back, relax and enjoy this exciting process.
In general, the design phase can take one to three months, while the construction phase is a 5- to 8-month process. Many factors can affect all phases such as weather, availability of construction slots and client selection turnaround times.
We are a custom builder and build each house specifically for a particular homeowner. Therefore, we do not have a standards list. However, we do have groups of techniques and materials that work together to make a Garrison Home a Garrison Home. We call these our Signature Style. Please visit our office to learn more about the Garrison Homes' Signature Style.
We are a turnkey builder; however, some expenses make more sense for you to pay directly. If you have transfer taxes due, it is in your best interest to pay those directly. In Sussex County, if you build in the first year of owning your lot, you will owe transfer taxes on the value of your construction contract. The amount will vary depending on location. Generally, Sussex County will collect 1.5%, and the Division of Revenue will collect 1.0%. If your lot is within a city's limits, then Sussex County's tax may be waived, but the city may require that they collect a transfer tax instead. Each city has unique requirements. Typically, we will set your utilities in your name from the beginning, so you will be responsible for those costs during construction. During the proposal phase, we will explain to you which costs you might pay out of pocket.
We build houses of all sizes, shapes and architectural styles, and we love all of the homes that we build equally.